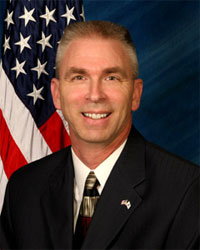 Gerald Paulsen
President/CEO
Mr. Gerald "Jerry" Paulsen is President/CEO of Paulsen Productions based in Elgin, Illinois. He is an internationally recognized expert in the field of professional development, attended the University of Illinois, has a Masters Certificate in Communication, and is a published author. Mr. Paulsen has been designing, developing and conducting presentation skills management and leadership programs throughout the United States, Brazil, Canada, Puerto Rico, Mexico and Europe since 1994. Paulsen Productions currently has offices in the United States, Brazil, and China.

Read Full Bio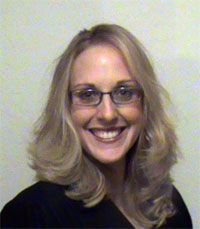 Heather Joyce
Instructor
Heather is currently the Associate Director of the Regional Community Policing Training Institute (RCPI). A native of Wichita, Kansas, Heather holds a B.S. in Sociology and a M.A. in Criminal Justice from Wichita State University. She has authored the Instructor's Manual for the publication of "Community Policing in a Community Era: An Introduction and Exploration" First Edition.

Read Full Bio

Janet Tapp
Business Consultant
Janet joined us in the fall of 2008 as a business consultant. She brings a fresh approach to business with her diverse background in technology, sales, and business development.
Janet has over twenty years experience in various business settings working with the federal government and corporate America, as well as Alaska Native Corporations and Tribal Enterprise.  Working to secure contracts, managing personnel, and ongoing business development tasking have led to wonderful insights and valuable lessons learned.  Janet has also been responsible for and  managed multi-million dollar contracts government contracts.  She is very knowledgeable in RFP presentations, contract solicitations and presenting to government officials.  In addition, Janet has conducted business workshops and presented at tradeshows throughout the country.
She is a lifelong resident in the state of Washington, and a graduate of Central Washington University.  She resides in the Seattle area with her husband and two busy teens.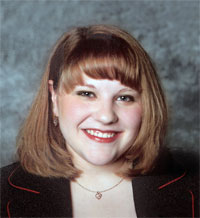 Cheri Fakes
Instructor
Cheri joined Paulsen Productions in 2007. She is an award-winning graphics designer who specializes in helping people realize how crucial graphics and layout are to communicating a company's goals. Cheri attended Northwestern University and graduated with a BS in Communications, and was recognized for her accomplishments by the Dean of the School of Communication. She worked as the Marketing Assistant and Graphics Designer for Northwestern's prestigious Theatre and Interpretation Center.

Read Full Bio