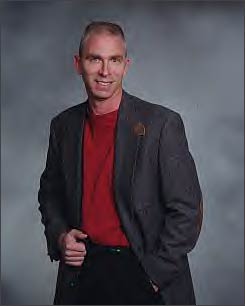 Providing life skills for young people of all ages is key to everyone's success. There are a great many tools immediately available for you to use toward that end. Jerry Paulsen and the many programs which are available for your students, parents, and faculty are the solution.
As a retired award-winning D.A.R.E. Officer and Narcotics/Homicide Detective, he was South Elgin, Illinois' first D.A.R.E. Officer beginning in 1991. He was extremely successful in bringing community groups, local businesses, and schools together, creating SEPAC (South Elgin Parents Advisory Council) in the process. Jerry's background gives him the insight into the issues facing young people today.
His initiatives involving pro-active community-based activities to combat the war against drugs and gangs have been recognized by President George H. Bush. For giving of his time in adopting positive anti-drug approaches with children he received from James Edgar, Governor of Illinois, and the Jaycees', their highest award: Outstanding Young Person of Illinois. Through his strong commitment and dedication, his involvement in Red Ribbon Week and providing guidance/assistance to civic groups in support of the youth of the community he has been sought after to provide assistance to many law enforcement agencies and communities throughout the United States.
Many strong partnerships have been formed with pro-active organizations such as IADDA, the Illinois Teen Institute, and with individual Snowball chapters – providing them with programs, training, and support.
Students are shown how to "Seize the MomentSM", and given "Tools For SuccessSM" to set goals, be their own selves, stand apart from the crowd, and be successful. He also talks with athletes by helping them "Keep Their Head in the GameSM." Parents hear that "You Can Talk to Your Kids!SM" – and learn a proven way to do that. Teachers and Administrators will "Sharpen Their SkillsSM" in managing classrooms, parents, and even running meetings!