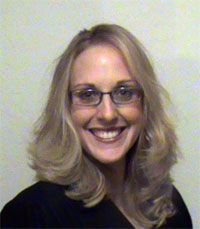 Heather is currently the Associate Director of the Regional Community Policing Training Institute (RCPI). A native of Wichita, Kansas, Heather holds a B.S. in Sociology and a M.A. in Criminal Justice from Wichita State University. She has authored the Instructor's Manual for the publication of "Community Policing in a Community Era: An Introduction and Exploration" First Edition.
Heather has been responsible for coordinating and directing the Institute's training programs and courses throughout the States of Kansas and Nebraska; providing a variety of resources for Federal, State and Local law enforcement agencies that contribute to their special projects and initiatives. She has been instrumental in the curriculum development for the State of Kansas mandatory Racial Profiling training programs and the Grants to Encourage Arrest Program on Domestic Violence.
Heather is the Board Advisor for the Kansas Gang Investigators Association and subsequently holds memberships with the American Criminal Justice Association, Midwest Gang Investigators Association, Nebraska Chapter, National Latino Peace Officers Association, Wichita/Sedgwick County Chapter, the Kansas Correctional Association and the Police Society for Problem Based Learning. Heather has been presented with "Achievement Awards" from L.E.C.C. United States Attorney's Office, Districts of Kansas, Nebraska and Missouri; and has received Awards of Appreciation from the Wichita Police Department, Sedgwick County Sheriff's Office, Kansas Correctional Association, Bureau of Alcohol, Tobacco and Firearms and the Department of Homeland Security.